Batches
for – IBPS – PO / CLERK
CALL NOW # ☏ (+91) 8800590202
---
              UNIFOX # IDEAL LAUNCH PAD FOR SERIOUS BANK / PO ASPIRANTS
UNIFOX – offers a Comprehensive Classroom coaching programme to prepare students for BANK Examinations (IBPS CWE & SBI). With this kind of back ground & rich experience, who other than UNIFOX can help you prepare BEST for your Bank Exams ? You can rest assured that you are in the safest and best of hands.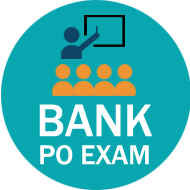 WHY UNIFOX ?
---
Get the Cleverness needed to Crack Govt. Services exams by joining us. We aim at maximizing your score by making proper strategies while attempting the exam, which is the most required tool to achieve desired result.
♯ Special session on Test Taking Strategies for PO & Clerical
♯ Unlimited Mock papers on the pattern of IBPS CWE & SBI ( PO & Clerical )
♯ Updated material according to latest IBPS / SBI patterns
Come, Join us & be a Part of a Coveted Profession by Clearing the Exam with Flying Colours !! 
---
TEAM OF EXPERIENCED & HIGHLY QUALIFIED TEACHERS !
Experienced teachers often recall team or collaborative teaching experiences as their best.
WEEKLY EVALUATION # PERFORMANCE TRACKING.
Personalised Evaluation based on Study Material, Teachers & Staff Support.
OPTIMUM BATCH SIZE # THE PERSONAL TOUCH
We try to maintain optimum student teacher ratio by keeping the batch strength around 35 students which enables individual attention and ensure a feeling of competition amongst the batch mates.
REGULAR MOTIVATIONAL SESSIONS – STAY AT YOUR BEST !
Conquering any major uphill task in one's life start with self confidence, believing in own abilities and having faith in hard-working capabilities. Once you start believing, half task is already done.